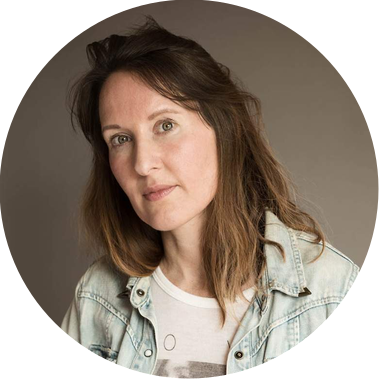 Contact

For print sales and inquiries:
info@mareveen.nl
+31 (0)645336313
www.instagram.com/mareveen/
www.ello.co/mareveen
Biography

Mare Veen (also known as Marloes Verhoeven, b.1977) is a Dutch photographer. She started her career studying theatre at the Theatre Academy in Maastricht, The Netherlands. Several years after, she got a masters degree for Cultural Anthropology/Development Studies at the Radboud University, Nijmegen. After receiving her Master's degree in 2004, she started working for various NGO's doing Social Research and addressing human rights in The Netherlands as well as in Latin American countries such as Peru, Costa Rica, El Salvador, Nicaragua and Mexico.

In 2011, she got introduced to the world of art photography and rediscovered her love for art. She started studying at the Photo Academy in Amsterdam and graduated in the year 2017.

Based in Arnhem, The Netherlands
Artist Statement
My work revolves around philosophical themes drawn from my own personal questions in life. These questions often relate to finding a balance between control and surrender, between intervening and leaving alone, between being and not-being.
I use photography, video and write monologues and mostly work in - or together with - nature. A monologue helps me to organize my research, but more importantly it allows me to embody and deepen my understanding of a particular theme. My background and years performing in theater is still very present in how I approach photography and the writing of monologues.

I consider my images and videos as 'in-betweens'; they are intermediate steps in an ongoing search for answers. Answers are not only found in the final results, but also come up in the often long lasting creative process of making.

Want to model for me?

Don't hesitate, send me a message with your name, a photo of yourself and a little something you like to share with me about yourself.
Artisa Greece - Art retreats
I am on the advisory board of Artisa - Academic & Art retreats - in Italy and Greece. For any inquiries, feel free to contact me.